Posts Tagged "athletics"
February 14, 2022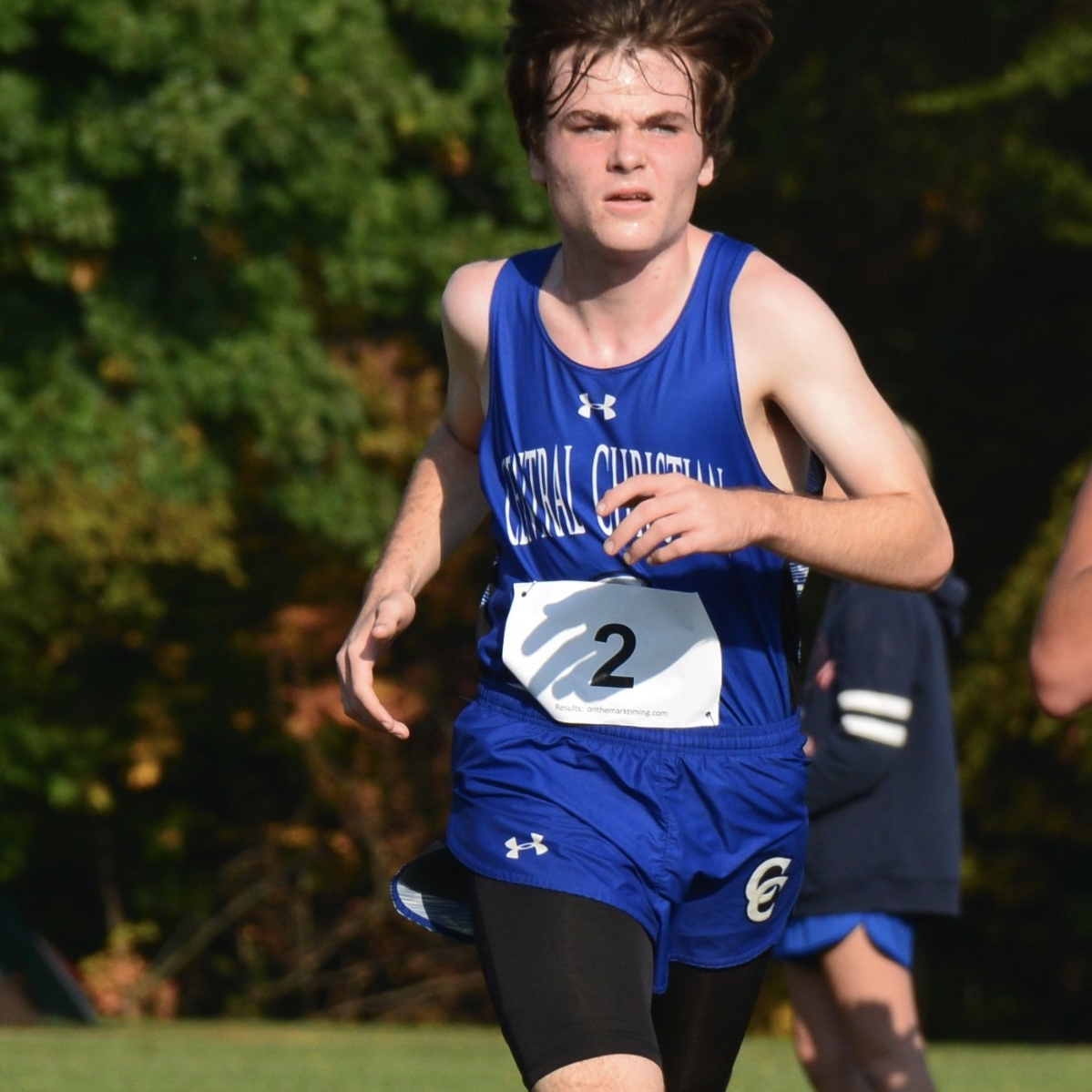 Extracurricular activities are essential to the Central Christian School student body. Our private school offers many meaningful extracurricular opportunities that help maximize the passions of our students.
6 Benefits of Extracurriculars
1. Improved Academic Performance - Participating in activities you are passionate about can increase your brain function and help you concentrate and manage your time better - which contributes to higher grades.
2. Explore Interests and Create Broader Perspectives - When you participate in different activities, you get the opportunity to explore a range of interests and unlock passions! Diversifying your interests also broadens your worldview.
3. Higher Self-esteem- Working hard and mastering new skills in a fun, relaxed, and potentially competitive setting allows you to be successful without the pressure of being graded.
4. Social Opportunities- Let's be honest, making friends can be hard, but one of the easiest ways to make friends is through extracurricular activities!
5. Productive Breaks- Extracurricular activities give you something fun to do outside of academics. They also give you an opportunity to explore your passions and discover things you may be interested in beyond academics while taking time off from hitting the books.
6. Essential Life Skills- In addition to all the previously mentioned benefits of extracurricular activities, one of the greatest advantages is the real-world skills students develop.
These skills include, but are not limited to:
Goal setting

Teamwork

Time management

Prioritization

Problem-solving

Analytical thinking

Leadership

Public speaking
Read on to learn more about the Athletics and Fine Arts programs at Central Christian School (CCS)!
Athletics
Central Christian School's athletic program strives to exemplify Jesus Christ and provide a balanced and competitive athletic experience. Central believes that athletics provide an outlet for individual development. The student-athlete as part of the team is more important than the program.
CCS is a member of the OHSAA (Ohio High School Athletic Association) for our High School teams and competes in the MBC (Mid-Buckeye Conference) for both Middle and High School.
CCS competes against both private and public schools in Division 1 to Division 4.
Participation in Central Christian's athletic program is a unique experience that prepares Christian men and women for a life of meaningful work and service. The athletic experience provides dynamic growth opportunities where students can develop a desire to excel, establish mutual respect for others, and learn discipline, teamwork, and leadership, all Godly character traits. Preparing students for life is more important to the coaches and athletic administration than win-loss records and championships.
Above all, we desire to honor God in everything we do within the athletic program. The CCS athletic program strives to exemplify Jesus Christ and to provide a balanced and competitive program.
CCS believes
• athletics are a means to individual development
• the process is as important as the performance
• the student-athlete as part of the team is more important than the program
CCS provides the following athletic opportunities for students:
High School Fall Sports:
Boys Soccer, Girls Soccer, Girls Tennis, Girls Volleyball, Boys and Girls Cross Country, and Boys and Girls Golf
High School Winter Sports:
Boys Basketball and Girls Basketball
High School Spring Sports:
Boys Tennis, Boys Baseball, and Girls Softball
Middle School Fall Sports:
Soccer (Co-Ed) and Girls Volleyball
Middle School Winter Sports:
Boys Basketball and Girls Basketball
OHSAA District Championships and State Appearances:
District Championships:
Boys Soccer - 99 00 03 04 05 06 07 14 15 16 18 19 20 21
Boys Baseball - 98 99
Boys Basketball - 99 04
Girls Basketball - 91 00
Volleyball - 90 91 92 93 97 98 99 00 01 02 03 07 08 11 12
OHSAA State Finals or Final Four: 92 99 03 05 06 07 11 16 17
Recent Mid-Buckeye Conference Championships (Middle School):
7th and 8th Grade Girls Basketball - 21
8th Grade Boys Basketball - 20 21 22
7th Grade Boys Basketball - 22
Fine Arts
There is a strong connection to our Creator in words of songs, instrumental compositions, and works of art. Central Christian School provides opportunities for students to appreciate and cultivate a love for the fine arts that nurtures creativity and a deeper understanding of God and the world. Fine arts play a vital role in the CCS educational structure and our commitment to providing a holistic educational experience for students.
Instrumental
Students' exploration of instrumental music can have a significant positive impact on their academics, their social and cultural understanding, and their personal relationship with the Creator. Playing an instrument greatly increases a student's math comprehension and spatial and pattern recognition. In addition, music training also helps language and problem-solving skills, increases creativity, provides a healthy outlet for emotions, builds confidence and teamwork skills, and gives students a niche where they can make lasting connections.
Students at Central Christian begin group violin instruction using the Suzuki Method in first grade. In middle school, students may choose to continue playing a string instrument or choose another instrument from the full orchestra. Orchestra continues for all students through grade eight. High school students are encouraged to continue their instrumental music studies by participating in strings, orchestra, jazz band, and private lessons.
Vocal
Through the exploration of vocal music, Central students find a deeper purpose behind song and performance as they learn to view both as outlets for worship and self-expression.
Students begin with vocal instruction in Kindergarten and continue with chorale instruction through middle school and the first semester of their ninth grade year. Vocal music is optional after grade nine, but 75% of our high school students choose to continue mastering this fine art through our chorale, concert choir, Varsity Singers, Singing Comets, Jubilance Ensemble, and Solo and Ensemble Contest offerings. Humans are wired for rhythmic togetherness. Be it song, music, or dance, research indicates that we bond best when we are making music with each other.
Plays and Musicals
Each year, Central high school students produce a Fall Drama and a Spring Musical. Recent productions include Seuss Odyssey, You're A Good Man Charlie Brown, Beauty and the Beast, Tarzan, The Little Mermaid, The Wizard of Oz, and Mary Poppins. Play productions and musicals give the students an opportunity to act, sing, and dance. Students learn a lot during the rehearsal process, from memorizing scripts and choreography, to gaining self-confidence and working as a team. Every student brings special gifts to these productions, and these gifts are used to bless each other, the directors, and the audience. These large-scale Broadway shows take an excellent team to produce and perform. Central's Performing Arts Center provides a top-notch setting for strong performances from our casts and crews.
Visual Arts
The visual arts program at Central Christian gives students an outlet to discover, create, observe and find connections to other subjects such as history, geography, mathematics, and science. Students develop knowledge and sensitivity to cultural expressions and awareness through their art. This nurtures an appreciation and love for God's earth and its people, which helps create global citizens for God's Kingdom.
Central students focus on several art mediums at each grade level, which gives them the ability to express their individuality in healthy ways, connect to their Creator, and learn to become confident problem solvers.
Schedule your visit today!
Learn more about our private school by scheduling a tour today with our Enrollment Director, Stacie Tschiegg. We also welcome students to come and spend the day at our school. During their visit, students will be paired up with a current student who shares their extracurricular interests and will be able to experience first-hand what their future at Central could be. To schedule your visit or request more information, please call 330-857-7311 or email us at mainoffice@centralchristianschool.org.
Central Christian School is an accredited Kindergarten-Grade 12 school located in Kidron, Ohio. We are committed to providing an excellent educational experience that nurtures the whole person while inviting students to follow Jesus within a caring community.