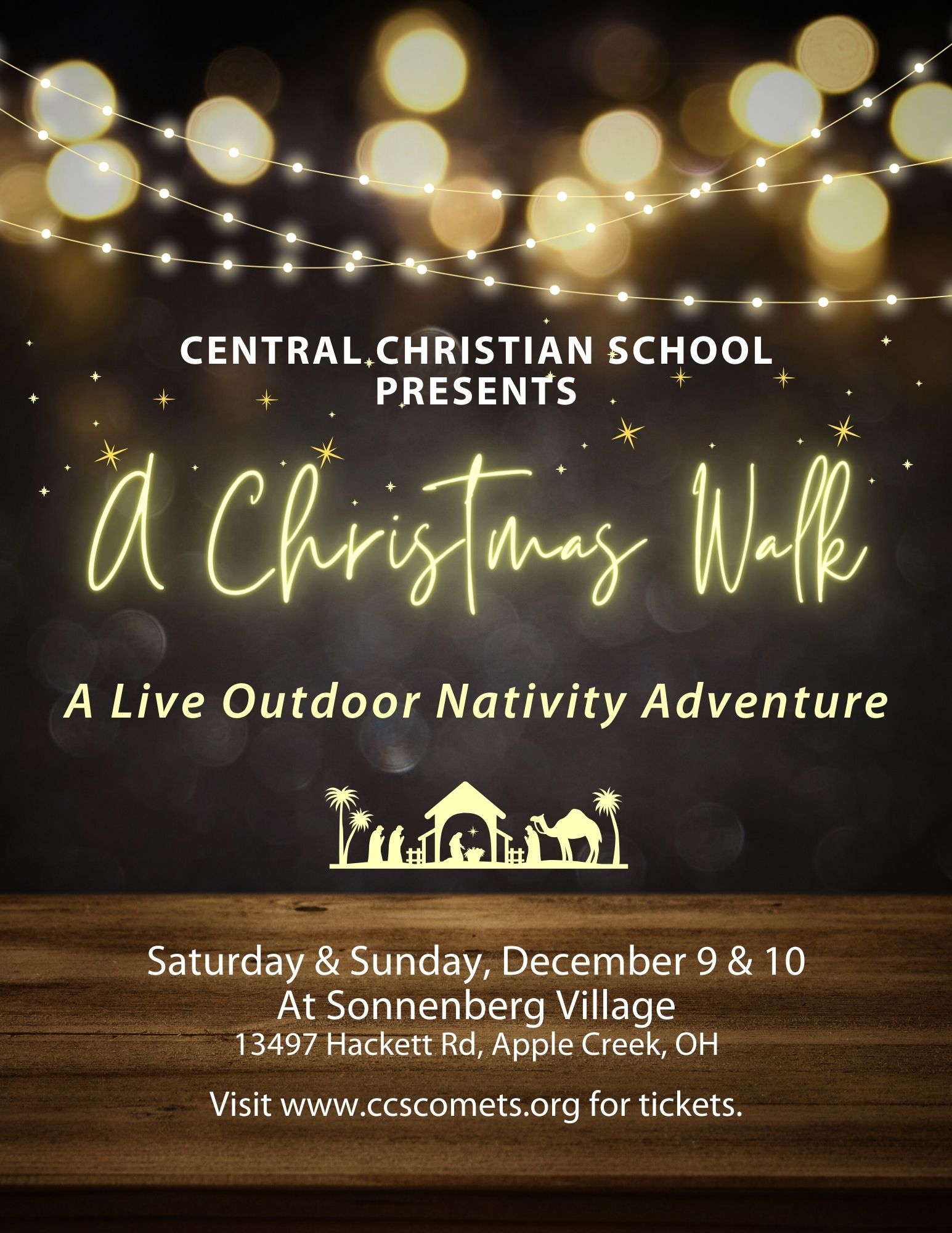 Central Christian School Presents The Christmas Walk: A Live Nativity Adventure!
The performance is a tour of events surrounding the birth of Jesus. Bible-era guides lead audience members through a series of interactive outdoor stations where they encounter characters like Mary, Joseph, the Census Taker, the innkeeper, soldiers, Herod, shepherds, angels, the Magi, Anna, ancient prophets and more. Featuring live animals, a starlit stroll in the crisp fall air, live music, and an important message, this unique theater experience is sure to be one to remember.
Click here for tickets.