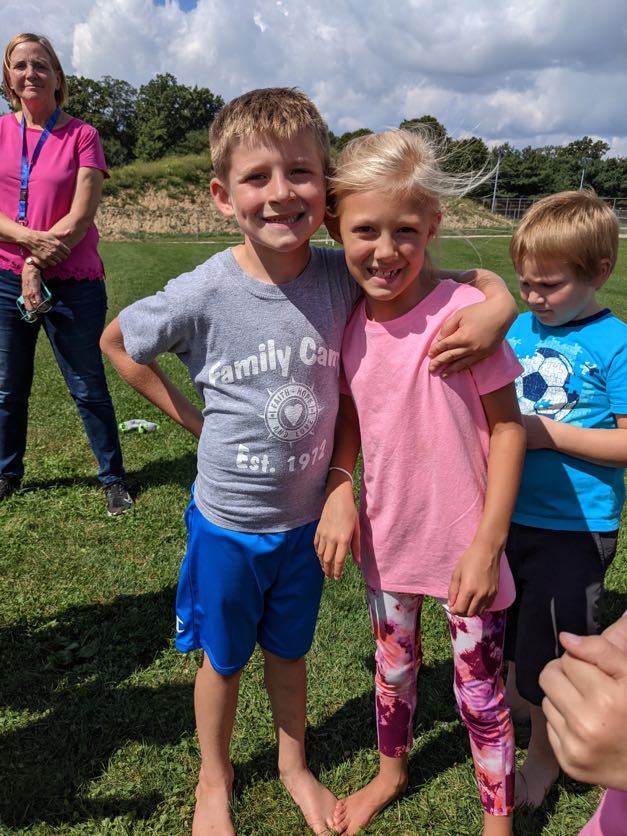 Individual Counseling: Individual appointments are available for students in grades Kindergarten-12 to assist with academic, social, spiritual, or emotional concerns. Students can be self referred or referred by a teacher, staff member or parent. Walk-ins are available. Short-term counseling is available by the Enrollment & Student Services Director (a Licensed Professional Clinical Counselor). Students identified as needing ongoing counseling are referred to our visiting Clinical Psychologist or other community resources.
Group Counseling: Sometimes students benefit from being able to talk about a shared issue of concern in a group setting. Possible group topics may include dealing with conflict management, death or divorce, anxiety, or living out your Christian faith in today's world through Bible Study.
Classroom Education: Importance is given to areas of concern upon the request of classroom teachers or students. These educational talks may include topics such as drug and alcohol use, bullying, effects of social media, building tolerance, or future career planning.
Academic Support: The academic progress, including grades and missing assignments of each student, is checked weekly throughout the quarter by the Enrollment & Student Services Director. Central Christian School is proactive in identifying areas of academic concern, working with students, classroom teachers, parents and intervention specialists to identify strengths and weaknesses of each individual student. Personalized interventions are provided to help each student work towards academic success and achieve their God-given potential.
Career and College Planning: Future planning and discussions begin as early as Grade 8 with a unit on career planning and a college visit. Our Enrollment & Student Services Director works with students to help them discern the right path for their future while being good stewards of their God-given gifts, abilities and talents. Students are counseled in taking high school classes that will help prepare them for life after high school. The Guidance office assists college-bound students in a variety of ways which include inviting college representatives to visit our school, help with scheduling college classes while still in high school through CCP (College Credit Plus), and assistance with researching college choices, completing college applications, and applying for scholarships.

CCS uses a college guidance management system called Scoir (pronounced "score"). This system is helpful for Junior and Senior students and parents during the college search and selection process. On Scoir, colleges come to life through pictures, videos and links that highlight active student clubs and organizations. This better enables students to identify colleges that are a good fit with their personal and academic interests. Scoir also provides parents with useful financial calculators so you can determine the likely cost of attendance at different colleges and consider the affordability when deciding where to apply. These features, along with more convenient scheduling and communication tools, will help keep everyone informed and engaged throughout the college application process. Scoir exists to help more students achieve more positive outcomes, and we're excited that our students have access to this system and the opportunities it provides.
For additional information, please contact our Enrollment & Student Services Director Stacie Tschiegg at StacieT@CentralChristianSchool.org
Transcripts can be requested by using this link: Transcript Request. Please allow 7 - 10 days for processing.