Parent Testimonials
We are incredibly thankful for the Central Christian School community. The teachers, staff, leadership and classmates have made this community a wonderful and enriching place for our children to learn their academics and to grow in life skills within a nurturing and safe environment.
We chose Central Christian School for what it offered our children in terms of a rigorous academic curriculum and the out-of-classroom opportunities. With small class sizes, an opportunity to explore the outdoors as part of a learning campus, an emphasis on the arts and competitive sports programs, we are so pleased with the experience our children are having at Central!
The teacher - student relationship is a unique part of the Central Christian School experience. Teachers are able to truly know their students and invest in them individually. Students have the special experience of knowing adults who will not only teach them well but will also guide and nurture them to learning and growing as a whole person. This aspect of the Central experience is a great blessing and value that not every school can offer.
We have been thrilled and blessed by many additional learning experiences that supplement the faith formation that we teach in our home and church. From prayer in the classrooms, weekly all-school chapel and Bible verse memorization, we are so blessed by the way our faith can be integrated into a school that equips our children for college education and the work - force. Even more importantly, a Central Christian School education can equip our children to be individuals who know Christ and have experienced Him in their everyday life. We believe this kind of experience is invaluable and are blessed to send our children to Central Christian School.
Brandon and Monica Miller
Parents of students in grades 4, 9 and 10
It's hard to adequately put into words our gratitude to each of the CCS faculty and staff for
their dedication to our children. The foresight and vision they give daily to teaching our young ones
about the Kingdom of God is something we do not take for granted. We are thankful for their
example, and for the passion displayed for this school community.
Jeremy and Michele Patterson
Parents of students in grades 6, 8 and 11
What a timely blessing Central Christian has been to our family! Our children have been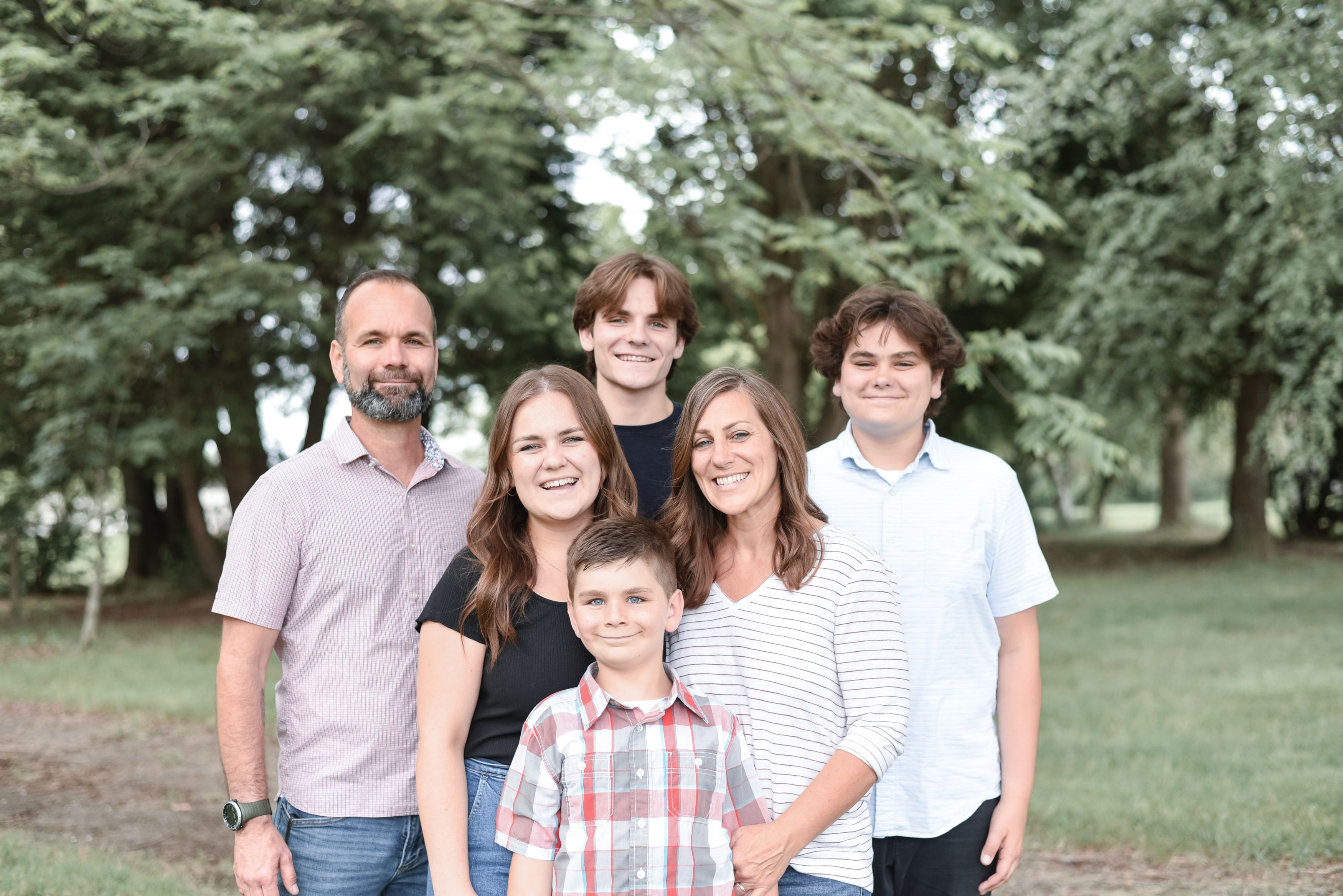 students at Central for several years now, and we can clearly see the social, academic, and spiritual benefits in their lives. The teachers and staff have been a constant source of encouragement and guidance, proactively caring for our children. The example they have shown has inspired our children to evaluate not only their place in the classroom, but their place in our community, and beyond.
We are so grateful for the opportunity we have had to be a part of the Central Christian community during these years, and for the lasting friendships that we will continue to enjoy.
Jim and Kelly Sustar
Parents of Mila (class of 2019), Zion (class of 2020), Gabriel (11th grade), and Ezra (4th grade).

We are thankful to God for the blessing Central Christian School has been for our family. The Christian foundation that teachers and leadership impart each day played a major role in the way our children keep loving others and helping people whenever necessary. We are grateful for the dedication and mission that teachers and other employees show to all students at CCS. Their constant care in teaching and developing students' character is a vital piece in helping them become adults who are passionate for Jesus and His mission.
We are grateful for our community and donors that make an education at Central possible.
Haroldo & Esmirna Nunes Maldonado
Parents of alumnus Gabriela, Paulo and current student Laura

We feel that sending our three children to CCS has been one of the best "investments" we ever made. Smaller class sizes were a gift to our children because they became close with their classmates, and have maintained many friendships which will last a lifetime. Our children developed good relationships with their teachers, and those have lasted well into adulthood. Central prepared them well for the rigors of higher education, and all three did well in college.
Tammy and I also appreciate that our children could participate in multiple extracurricular activities, such as sports, music, plays, etc., instead of having to invest all of their time and energy into only one area. This has created three well-rounded individuals that is a direct attribute to their participation in multiple areas of Central's extra curriculars. Our children definitely became better athletes and musicians because of CCS, and they learned how to manage their time wisely.
Finally, we loved the reinforcement of Christian principles that they were already learning at home and in church. For us, it made family values, rules and discipline easier to enforce, knowing that other parents at the school had similar morals and standards for their children.
Dr. John and Tammy Lyons
Parents of alumnus Meredith, John and Caris Lyons
Interested in seeing Central for yourself? Contact Enrollment Director, Stacie Tschiegg, to schedule your visit!