"Through this musical, I transformed from being shy on the stage to gaining confidence through my talents. I also had discovered a community that made my high school career all the more special."
-Caislyn Hummel, Class of 2022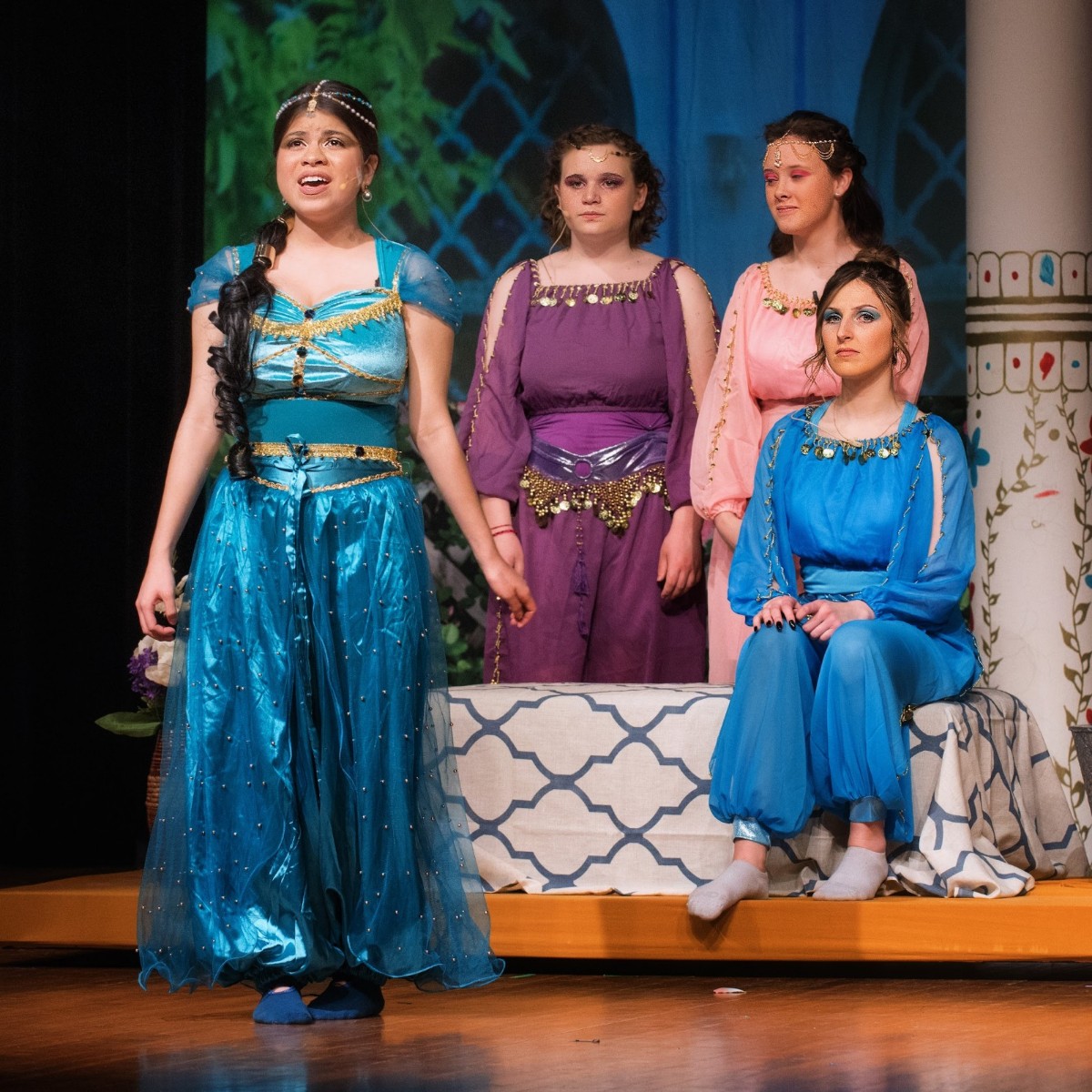 Theater opportunities begin for CCS students in fifth grade. Middle school students have the opportunity to put on a performance each spring, while high school students perform a play in the fall and a musical in the spring. Central's Performing Arts Center provides a top-notch setting for strong performances from our casts and crews!
Drama productions at CCS provide students with opportunities that cultivate their creativity and gifts of self-expression and storytelling. Students learn a lot during the rehearsal process, from memorizing scripts, to choreography, to gaining self-confidence, and working as a team. The story that students are portraying on stage may be a comedy, drama, mystery, or historical depiction. Middle and high school plays allow students to work as a close ensemble. During the rehearsal process, the cast spends time participating in theater games, learning about the art form, and working on characterization.
Recent Play Productions Include:
Quilters
Charlotte's Web
You Can't Take It With You
The Lion, the Witch, and the Wardrobe
Willy Wonka and the Chocolate Factory
Pride and Prejudice
The Diary of Anne Frank
Alice in Wonderland
Everything I Need to Know I Learned in Kindergarten
A Midsummer Nights Dream
It's a Wonderful Life
Recent Musical Productions Include:
You're A Good Man Charlie Brown
Beauty and the Beast
Tarzan
The Little Mermaid
The Wizard of Oz
Mary Poppins