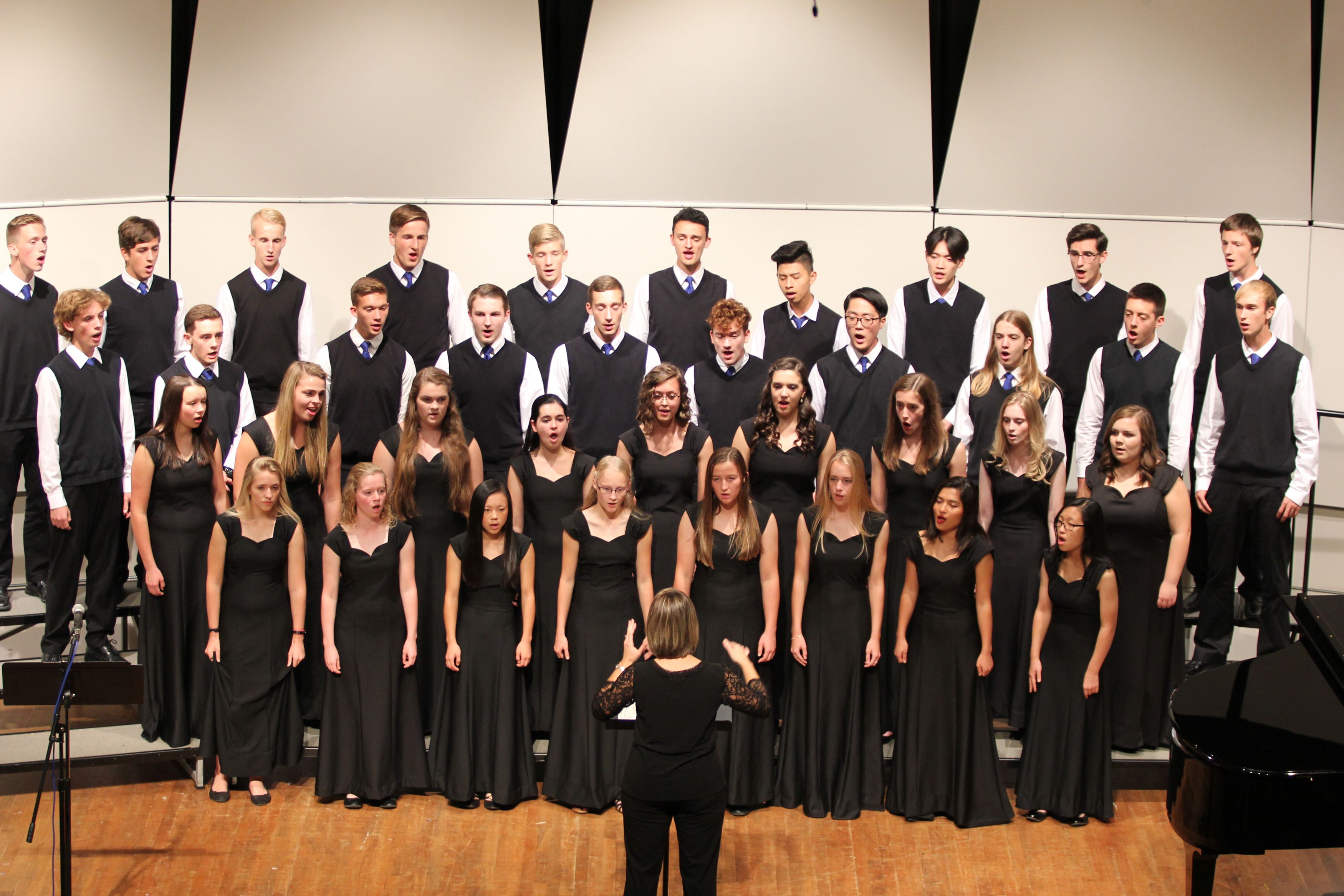 I will sing to the Lord as long as I live; I will sing praise to my God while I have being. - Psalm 104:33
Students at Central Christian School will explore music and find the deeper meaning of singing and performance as an outlet for worship and self-expression.
Starting in Kindergarten, students begin with vocal instruction and then continue with chorale instruction through middle school and first semester of freshman year. Students can elect to continue with choir and over 75% of our high school students do just that! Humans are wired for rhythmic togetherness; from choral singers, musicians, dancers, to rowers, science is coming in that we bond best when we are making music with each other.