"Mini-term allows people to spend time doing unique things with teachers and other students who are not necessarily teaching you or in your particular class. But because of Mini-terms, we get to learn through these experiences with each other and make great connections. Some people who find high achievement in a classroom challenging really get a chance to shine in Mini-term."
-Kate Holton, Class of 2026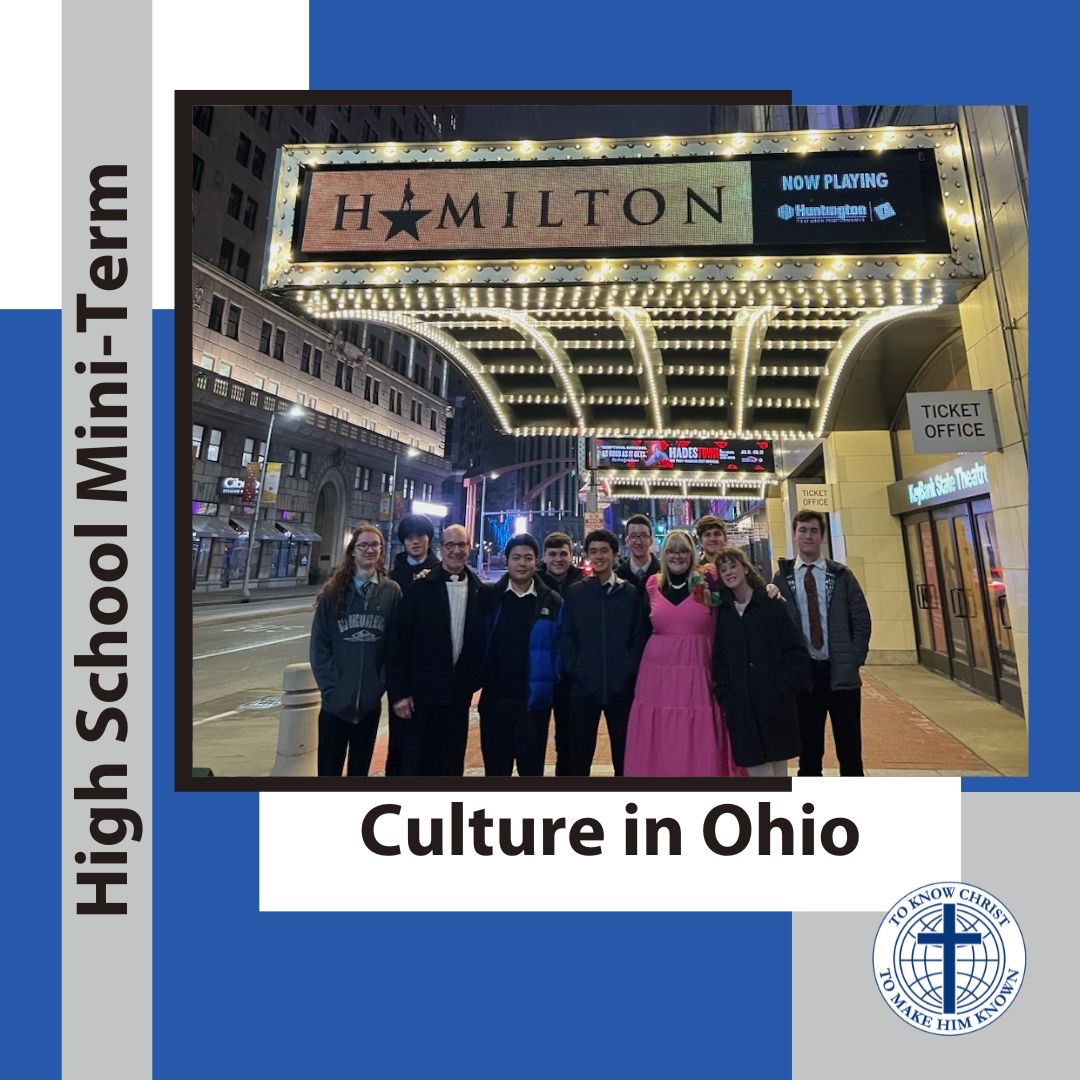 High school Mini-term began in January 1972 and it has been a major annual highlight for students ever since. Mini-term allows us to offer more electives than would normally be possible for a small school. Faculty appreciate the change of pace and the opportunity to guide students in other disciplines and make deeper connections. Students enjoy getting to know faculty in a less formal learning environment. Mini-term also enhances different features of our six distinctives by developing our students' faith journeys through service opportunities and multi-age relationship building. This allows students to learn more about themselves in new settings and to build new relationships. January high school Mini-term students participate for eight consecutive days starting the first week after Christmas break. High school Mini-term selections also include two summer course offerings which occur in June. Middle school students select two Mini-term classes that meet during three morning and afternoon sessions the first week after Christmas break.
Click here to view our 2023 High School Mini-Term Courses
Click here to view our 2023 Middle School Mini-Term Courses
"Mini-term was life changing for me. I still have very fond memories of my experiences. My junior year I took a class on personal development with Marion Bontrager. This was the first time I really thought about my strengths and growth areas. As a group we talked about leadership, personality traits, relationships, etc. We created trust in our group and affirmed and encouraged each other to continue developing our leadership skills. This provided a "base" for my experiences in my educational world and for who I am today. My senior year I was able to go to Puerto Rico to continue my studies in Spanish. This was the first time I was exposed to a culture different from my own. I lived with a family who only spoke Spanish, so I relied a lot on my previous Spanish classes and on God."
-Joyce (Neuenschwander) Taylor, Class of 1973, former CCS Principal