Central Community In Prayer
Central Community in Prayer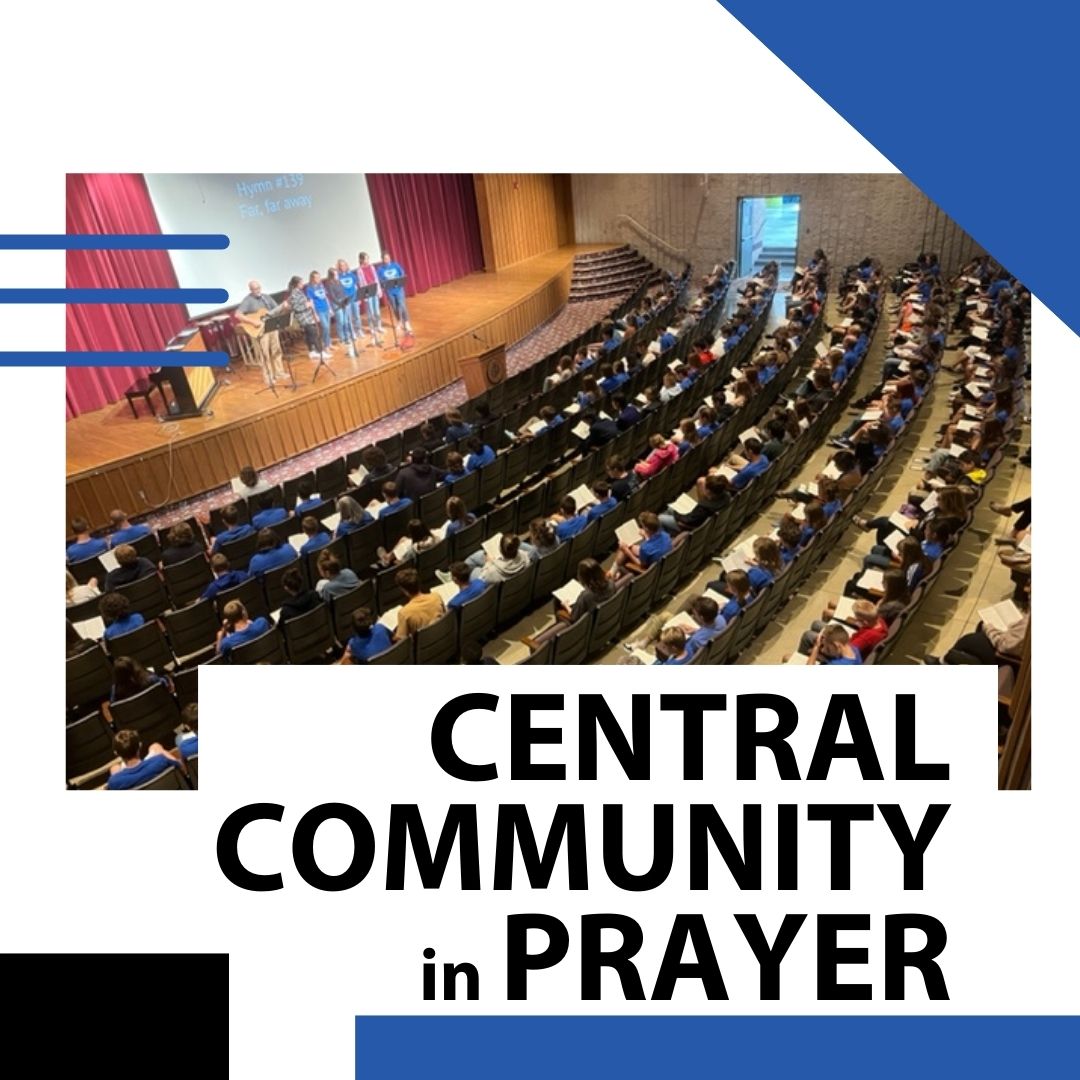 Looking for a way to plug into the Central Community? Looking for a way to impact the daily lives of students and staff members? You are invited to join the Central Community in Prayer (CCP).
What?
Central Community in Prayer is a prayer ministry that started over 20 years ago to support the students, staff, and faculty of Central Christian School. Students are prayed for by name at least twice per year and each student receives at least one note of encouragement from a CCP member during the school year.
The Central Community in Prayer also acts as a support organization by participating in activities such as Spirit Weeks, Parent-Teacher Conference Staff Meals, Teacher Appreciation Week, and other opportunities to support both staff and students as they arise.
Where/When?
In-Person: We are so excited to be able to hold in-person meetings again this year! CCP members who are available will meet in the Prayer Room in the Music Wing at Central each Friday morning from 8am to 9am to pray over students, staff, faculty, our facilities, upcoming events and other concerns as they arise. CCP also lifts up prayer requests submitted each week by students and staff, writes encouragement cards, and if time allows has a short devotional. We hope you can join us in person weekly or as your schedule allows. At the end of each year, we also meet together at the park or at someone's home for a fellowship breakfast together to wrap up the school year.
At-Home: If you are unable to participate in person, many members pray from home. These members commit to weekly pray and write notes of encouragement to students, staff, and faculty members.
How?
If you would like to participate either in-person or at home, please fill out this google form or contact the Main Office at MainOffice@CentralChristianSchool.org.
There's power in numbers and power in prayer, so we hope you can join us!