2010-2020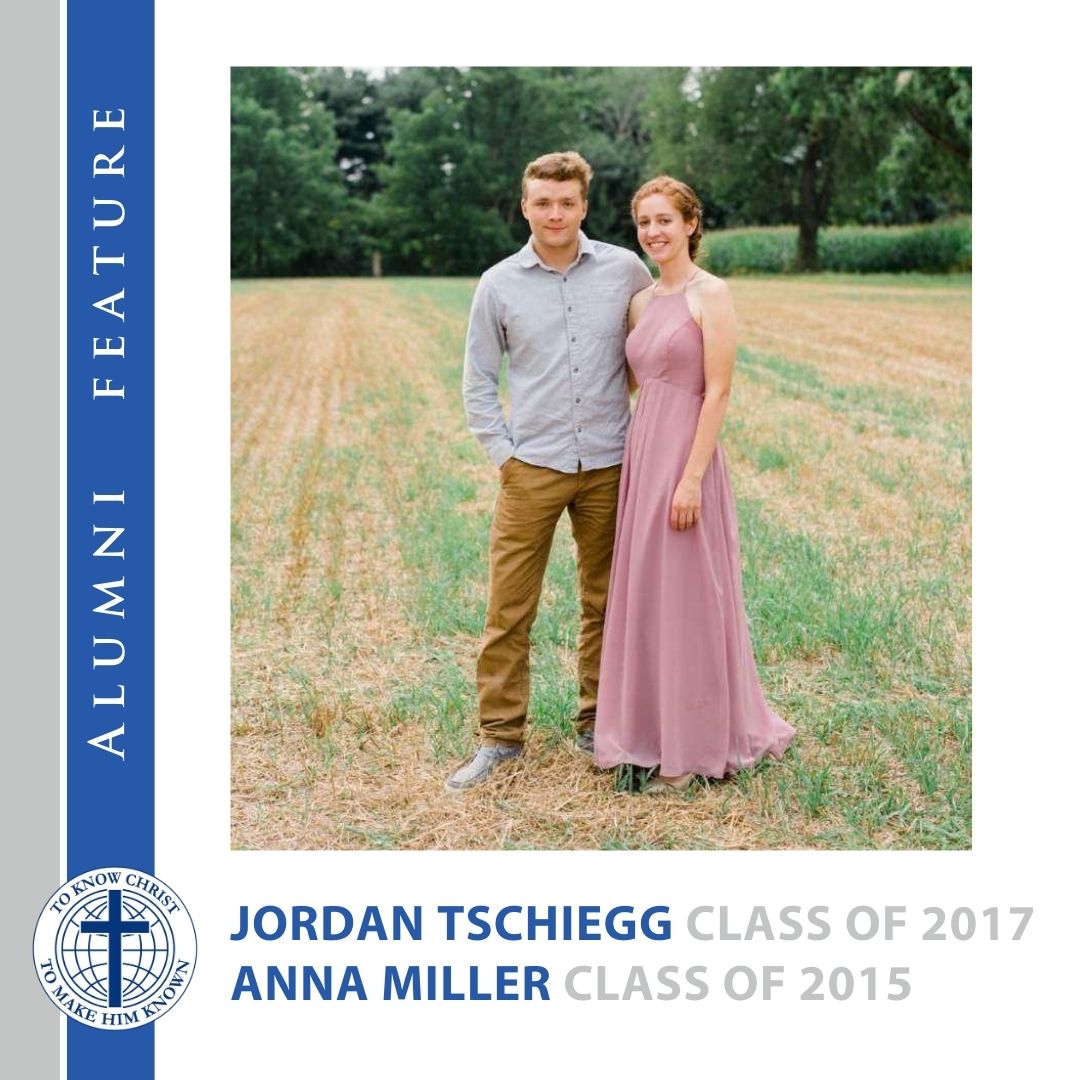 Congratulations to Jordan Tschiegg (CCS class of 2017) and Anna Miller (CCS class of 2015) on their recent engagement! It is exciting when couples meet through Central, but the icing on the cake is that Jordan proposed earlier this month in the woods behind Central, complete with luminaries, Christmas lights and a campfire!
After graduating from Central, Jordan attended Miracle Mountain Ranch School of Discipleship before earning his degree in Emergency and Disaster Management from Ohio Christian University. He now works at the Wayne County Public Health Department as the Emergency Preparedness Coordinator. When asked which of Central's 6 Distinctives stands out to Jordan, he said, "Multiage relationships. Relationships between the staff and different grade levels was very unique compared to public school. Also, another distinctive that I really enjoyed was the Service Opportunities." Jordan is the son of Stacie Tschiegg, Enrollment and Student Services Director at CCS.
After graduating from Central, Anna attended Hesston College and Bluffton University. She is currently the 7th and 8th grade Social Studies and Language Arts teacher at Wise in Holmes County. Athletics with Purpose is the Central Distinctive that stands out to Anna. She says, "Central gives you the opportunity to try a lot of things. I didn't know how to play tennis, basketball, or softball, but joined each one of those my freshman year. It was a great time to socialize with friends and connect with coaches. There was no pressure to win, but just do your best and have fun doing it." Anna is the daughter of Elaine Miller, Middle School Science Teacher at CCS.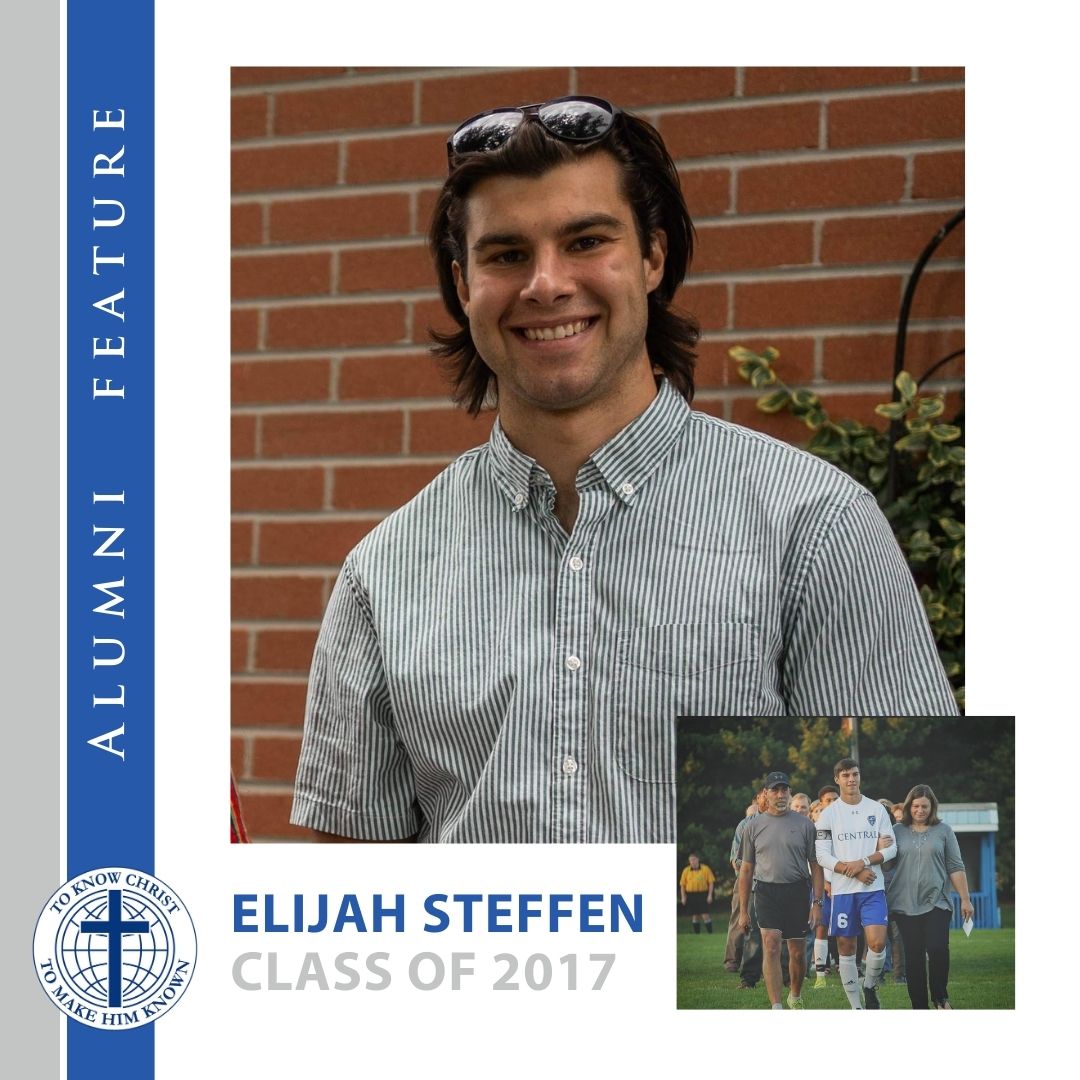 Elijah Steffen (Class of 2017) attended Houghton University for his undergraduate, where he majored in Biology and minored in pre-athletic training, sports ministry, and art. He currently lives in Mechanicsburg, PA, and is working his way through the Doctorate in Physical Therapy program at Messiah University. Elijah is also an Assistant Coach for the men's soccer team at Messiah.
When asked what he enjoys most about what he does, Elijah says, "the people. I get to work with and coach some truly amazing people. Getting to hang out, coach, and lead bible study with guys like that is a blessing and brings a lot of joy to my life."
As he reflects on his time at Central, the Central Distinctive that stands out to Elijah is Multi-age Relationships. "Multiage Relationships is what I think makes Central unique. This applies within the student body but also between the students and teachers. The relationships that I had with kids older than me at Central and with my teachers and coaches really helped me grow as a person and leader. More importantly, these relationships create a strong community at Central that you don't find at other high schools."
2000-2010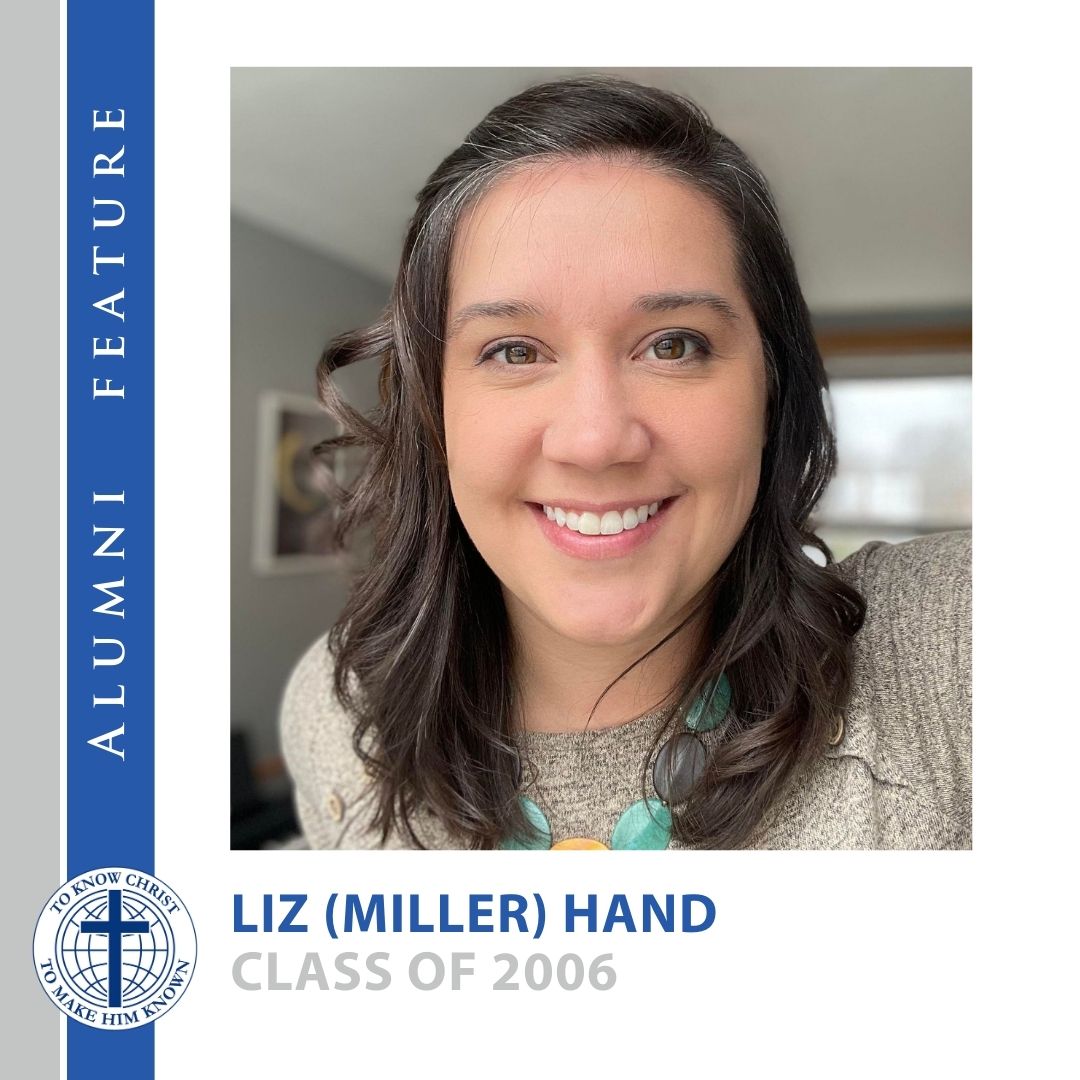 What is your current job?
Certified Financial Planner. I have a passion for supporting women as they retire to fund their flourish.
What do you enjoy most about what you do?
It uses different parts of my personality – and not what people might expect from a "numbers" career. I get to have impactful conversations that support people as they experience the disorientation of retiring or experiencing loss of spouse. I get to co-create fulfillment with each client as they uncover what's next and align their money with it. I get to suggest strategy that makes a difference in their net worth, their taxes, and their income. It feels creative, connecting, and strategic – some of my favorite things.
Who was one of the most influential people at Central to you?
(There were so many I could have pointed to) Henry Beun. He was our class sponsor, Bible teacher, & he attended my church. He held me accountable for small things like my playful use of words that didn't land well on others. He provided a sense of curiosity about & grounded appreciation for a God that supports us without coercion.
Central's six distinctives are Faith Formation, Athletics with Purpose, Academic Excellence, Fine Arts, Multiage Relationships, and Service Opportunities. Which one of these distinctives stands out to you from your time at Central? Why?
Though I didn't academically pursue music post-Central, the musical education I received has continued to impact my personal life with impromptu performances & satisfying harmony. Music was one of the balms that carried me through the season of distance with Covid. It reminds me that I'm always connected to other people.
1990-2000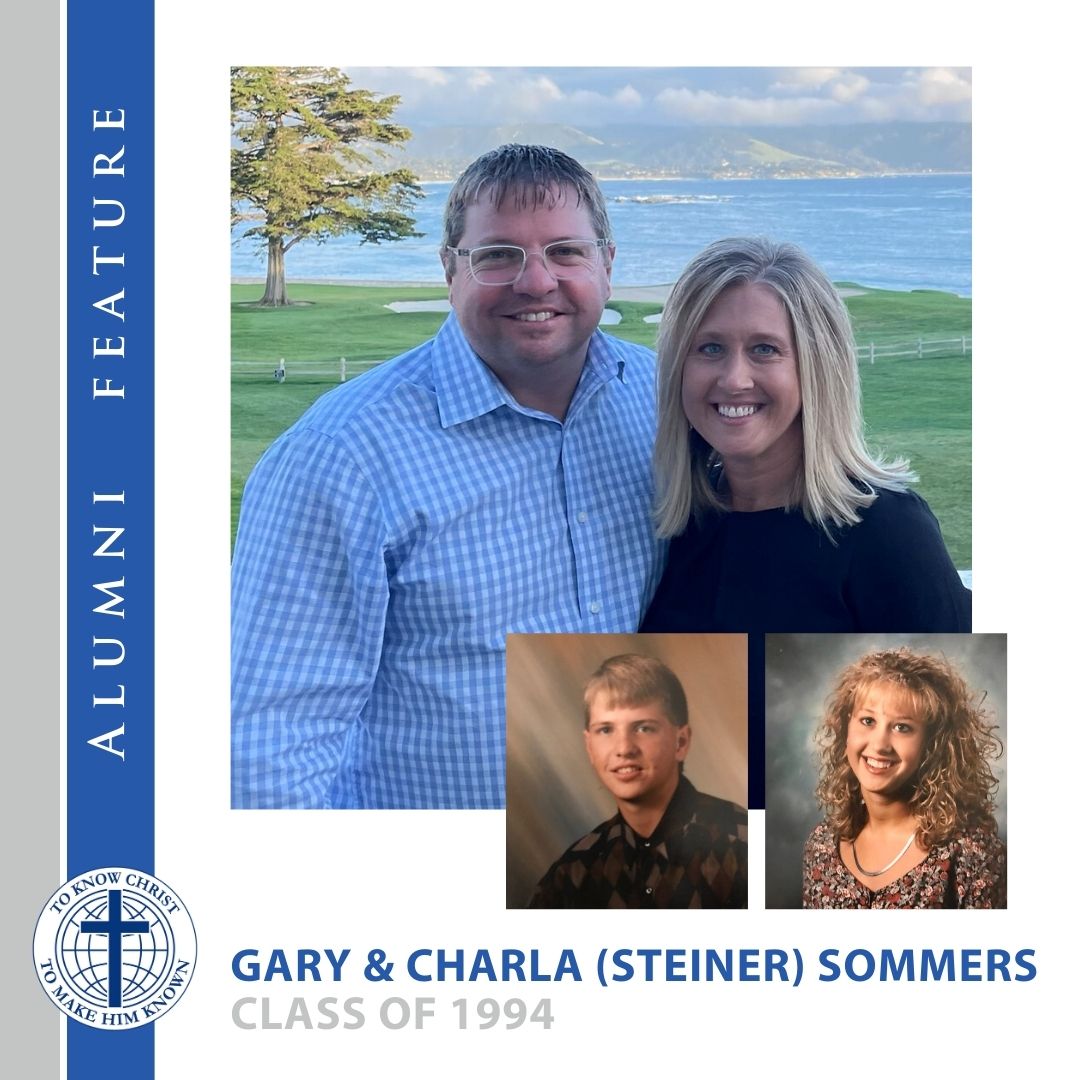 Gary and Charla (Steiner) Sommers met at Central in the '90s, and they currently live in North Canton, Ohio.
After graduating from Central, Charla majored in Early Childhood Education at Eastern Mennonite University (EMU). Currently, Charla is a Teacher Assistant in 3rd grade at Lake Center Christian School, where she enjoys seeing students learn new things and make strides in their learning.

When asked about people from Central who influenced her, Charla stated, "I always appreciated that teachers at Central cared about students individually and would do whatever they could to help them succeed, academically and in life." Charla names Service Opportunities as the CCS Distinctive that stands out to her during her time at Central, stating that her positive mini term experiences helped develop a greater desire for service.
After graduating from Central, Gary majored in Accounting at EMU. After two years in public accounting at the 415 Group in North Canton, Gary became the CFO at HRM Enterprises, Inc. in Hartville in 2000. Since 2020, Gary has been the CEO at HRM Enterprises, where he enjoys interactions with their team and customers as well as working in an organization which embraces the same values and faith that are important to him.

One of the most influential people during his time at Central was Henry Beun, who was his Bible teacher and basketball coach. When asked which of Central's Six Distinctives (Faith Formation, Academic Excellence, Multiage Relationships, Service Opportunities, Fine Arts, Athletics with Purpose) stand out to him during his time at Central, Gary said, "All six Distinctives describe Central from my time there. None stand out to me over top of the other, but all were present. I think that speaks to the well-rounded experience that Central provided for me."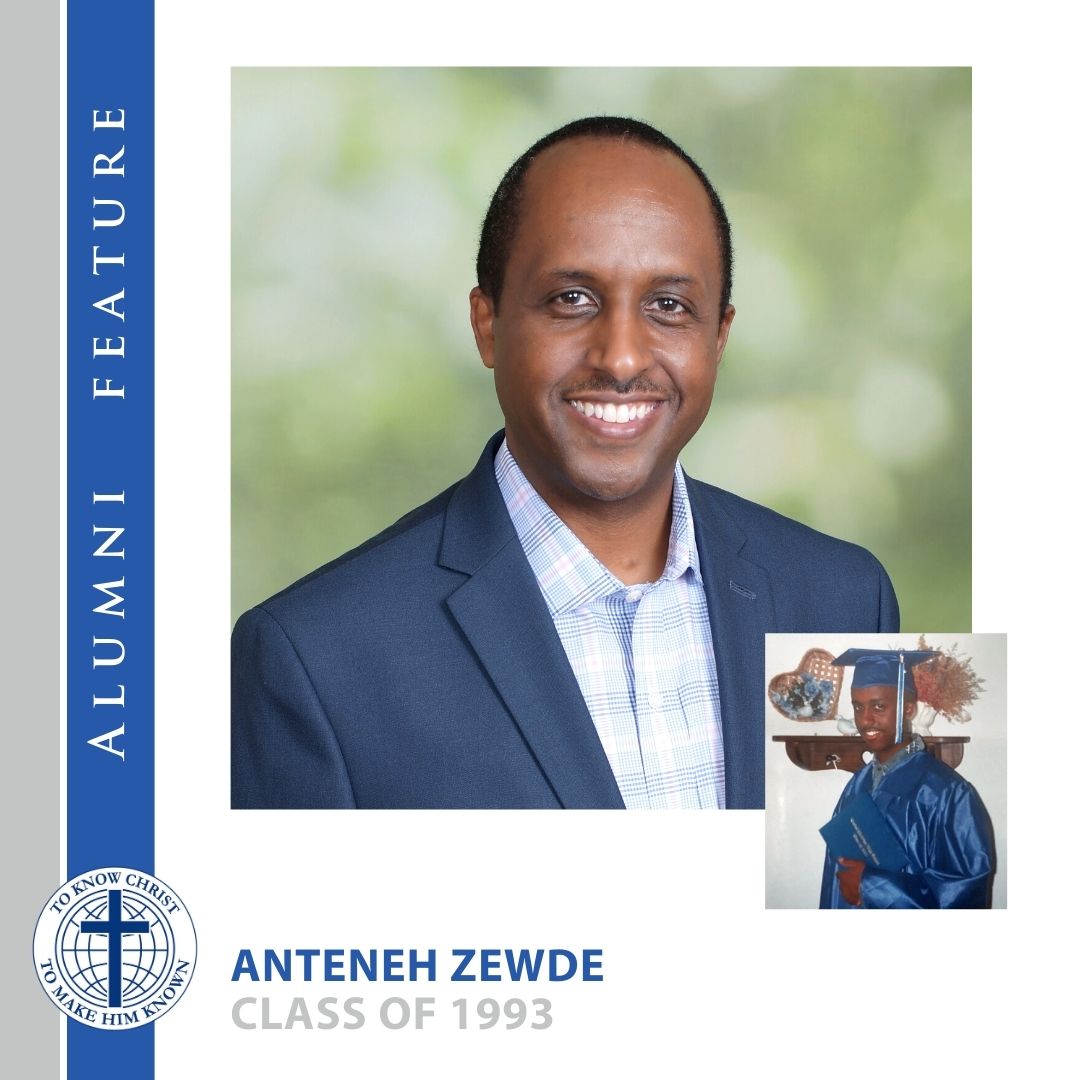 Congratulations to CCS alumni Anteneh Zewde who received the 2022 Engineers Without Borders (EWB)-USA, Exceptional Leadership Award at the EWB-USA's Annual Conference. EWB-USA was founded in 2002 and began with a handful of passionate individuals and has grown to thousands of volunteers working on hundreds of engineering projects across the globe. Their mission is to "partner with communities and develop leaders to build a better world." Read more about this in our Community Letter here!
After graduating from Central, Anteneh Zewde earned his Bachelor's Degree in Mechanical Engineering and Master's Degree in Business Administration. He currently resides in Wilmington, DE, and works at DuPont as the Global Reliability & Maintenance Business Leader for their Electronics and Industrial Business. When asked what he enjoys most about his job, Anteneh says, "I enjoy using creative methods and problem-solving skills and thinking collaboratively to create new strategies to support our plants and meet our customer demands."
While at Central, Anteneh especially appreciated his host parents, Bill and Corrine Helmuth, for making him feel at home, supporting him with anything he needed, and for Bill being his English tutor. He also is grateful to the late Pam Matsos, his English teacher, who "encouraged me to go pursue my dream and not to be afraid to apply to the big schools. Pam supported me editing my college essays without being tired and silently pushed me to take the path I went."
Anteneh noted several of the 6 Distinctives as being impactful:
-Faith formation taught him how faith could be applied easily as there are not many outside influence like in big cities.
-Athletics truly had a purpose of learning the team environment, supporting each other and improving each year.
-Academically, Central provided what was needed for him to succeed in college. Additionally, Anteneh says, "my teachers had pride and love for what they were teaching and it made the learning even more fun."
-Service Opportunities at Central gave him interest to continue volunteering in college and beyond, as well as indulge in areas he did not know much about but to not be afraid! Anetneh's parents instilled seeds of faith and service while in Ethiopia growing up, he says, "Central continued developing me and gave me more exposure. I am doing the same with my own children."